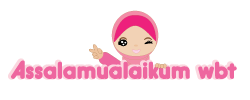 Alhamdulillah. On early December ago, I have settled with my internship. The processes are quite easy, no need to contact that office too much. And the answer from them is quite simple. That is Jabatan Pendidikan Negeri in Perak. And alhamdulillah, I have been placed in Pendidikan Islam Department. Maybe it is not really relay on my course now. But, I think it is quite enjoyable because not all people can apply on this Department. I am studying at Usim. So I think, there is a bonus for me.
But, yesterday... I got an email from Kumpulan Wang Simpanan Pekerja (KWSP) that I have been approved to do my internship there. Unbelievable. For this processes, I do not ever have any chances to talk to their HR. Maybe because of the networking is quite busy. Well, you know that they are a big company, right? :) How could I got their offer? I just think it that we called as rezeki :) A big company, have many branches... And I got their offer. But, frankly say, I feel a little bit scared all of sudden because I think there are a big company, have excellent people... So I think, can I do that?
So now, where should I go? Honestly, I do not care much about the allowances. Because both of them are not really far from my house. Plus, I am staying with my parents. So, insya Allah do not have any problem about that. Emmm...
posted from Bloggeroid
---
Jazakillahu Khairan Kathira ! Do Come Again ;)
---
WRITTEN BY: Fya Pelangi | 1Comments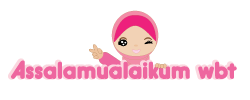 I wish I could be there, someday. Insha ALLAH :)
So, let us fast on arafah's day :) It is very numerous 'fadhilat' to fast on arafah's day :)
So, I just put down the screen shot in malay. I hope we will understand more about this :)
Labels: Operation, salam aidiladha, Strategic Management, USIM
---
Jazakillahu Khairan Kathira ! Do Come Again ;)
---
WRITTEN BY: Fya Pelangi | 0Comments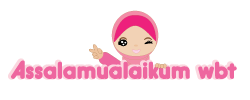 It suppose to has a tutorial class for this evening. But, it was cancelled! Yeah! The subject is
Strategic and Operation Management
. The class time is so strategic and the lecture is cancelled as well. Again, it is very strategic. Thank you, Miss :)
And now, me and my beloved housemate, Nadia are waiting for the train to go to Terminal at Seremban. But, suddenly we saw other classmates here. They are Latifah and Hasina. They are waiting for the train to go to KL Sentral.
Really excited to go back home! Even it is about counting days to finish my degree, the homesick is still remains sick in my mind.
And now, alhamdulillah. Safely arrived. Waiting for my dad and my younger to pick up me and go back home :)
So, say hi to Manchester!
Labels: Operation, Strategic Management, USIM
---
Jazakillahu Khairan Kathira ! Do Come Again ;)
---
WRITTEN BY: Fya Pelangi | 0Comments
← Older / ♥ Now Showing ♥