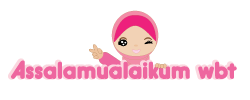 The previous tutorial class, Miss asked us to do the case about Robin Hood. There are many strategics problems and we need to find the alternative to solve.
The most problem on article that make me really unsatisfied is the management problem.
This is because how could in the organizations do not have their own schedule ? How they do manage their organizations properly ?
For me, the alternatives are:
1) First of all, they should have their own motto, mission, vision that suitable to their subordinates.
2) Make an organization of department properly. So that, an organization can focus on the tasks given.
3) Have a good plan. Do not make a last minute dicision to the organizations. We need to analyze some criteria carefully. So, it takes time to make a decision.
Pssst: Sorry Miss if my english is "Broken English" :p
Labels: Operation, Strategic Management, USIM
---
Jazakillahu Khairan Kathira ! Do Come Again ;)
---
WRITTEN BY: Fya Pelangi | 0Comments
← Older / ♥ Now Showing ♥ / Newer →