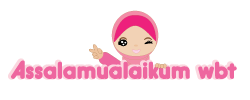 For the first week, I was introduced by Miss Ummi Salwa about this subject. Honestly, I thought this subject will be the killer subject because of the title is
quite tough
for me. Plus, I predicted that will conducted by the fierce lecturer. Sooo scary.
But, obviously, it is not. When I attend to her first class, it looks like, "waaah, Miss is understanding us so well". It is because, at our first class, miss did not continue to teach us. But, she managed her first activity in our lecturer. Good job miss ! You just did to attract us about your class :)
My name is Nur Fatin Fayyadhah Bt Hamdan. My education background was from Matriculation of Accounting at Kolej MARA Kuala Nerang.
Miss can call me, Fayad ;)
Ouh yes, Miss was asking us about what we expect toward this subject or something like that. Sorry Miss, I could not remember that question. My bad :( But, what I have answered was, I feel this is the tough subject *just because of the title* and I want to take the challenge.
And then, Miss was briefly explained about this course. What I have attracted about this course was the final marks is 40% and Miss was asking us to do blogs. I just smile when I saw the 'blog' word :)
So, for my final year, I am going to help myself to get any types of A for all subjects :)
Labels: Strategic Management, USIM
---
Jazakillahu Khairan Kathira ! Do Come Again ;)
---
WRITTEN BY: Fya Pelangi | 0Comments
← Older / ♥ Now Showing ♥ / Newer →