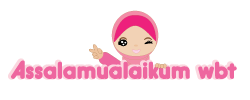 Today is "The Day" ! I am the third presenter will present my article review.
I want to find the different topics. Which means maybe it could something new in our class. I am attracted with Miss words. She says, "she doesn't care if her students like to exposure the ideas. But, don't do to the other class" :p Then, Prof Abd Rahim said how could us as Y generation but just read the internal online news ? I am agreed with him. We could access internet 24/7. But, why not we read the other countries news ? :)
So, this is my topic. Yes. I do love football. But, only MANCHESTER UNITED, since I was third semester. I don't know why. I like to keep update about them. It does not mean that I am not support our football league.
Based on what I have read, the signings of new players who are Ander Herrera, Luke Shaw, Angel Di Maria, Marcos Rojo, Daley Blind and Falcao. They are 'fresh' players to the Barclays Premier League (BPL). He wants to develop the fresh players and gain the knowledge. I respect him because even he does not has any experiences in BPL, he took the challenge to be a manager for the huge club in the world.
BUT, what happened ? You just can imagine the huge club like MANCHESTER UNITED just won for twice until now (29/9/14). He tried to be better that former manager, David Moyes. But, it might be worst than him because he spends a big amount of money than him.
They just won against Queen Park Rangers (QPR) and West Ham. How could this huge club was defeated to the small club like MK Dons and Leicester City. Just draw to Sunderland and Burnley. But, ouh yes. Still relieved because Liverpool was defeated by West Ham last week. Hewhew.
What I have depressed about him was he transfer the players who are have more experiences like the former captain, Nemanja Vidic, Patrice Evra and Rio Ferdinand. They are playing back position. And now, the team is lacking of back position. The transfer window that he has made is not balance. Yes, he got the excellent player like Di Maria and Falcao. But, what happened to the back position ? Is that not enough to have Robin van Persie. Juan Mata and Wayne Rooney ?
But, for me, I do still respect him more because his strategies is actually a long-term deal. Yeah maybe, this team could not win for this season. As a fan, I am waiting to get back the CHAMPION :) And you, Chelsea. You may happy now. But, you have to know that you will go back down. Like US :) #GGMU
Labels: #GGMU, Louis van Gaal, Manchester United, Strategic Management, USIM
---
Jazakillahu Khairan Kathira ! Do Come Again ;)
---
WRITTEN BY: Fya Pelangi | 0Comments
← Older / ♥ Now Showing ♥ / Newer →