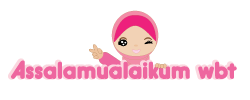 Porter's 5 Forces, done for this week. So, let try to apply.
Coffee Company
Supplier
Buyers
New Entrants
Rivalry
Substitute
1) We have many company for coffee. Such as Wonda Coffee, Nescafe and Kopi Super.
2) There are too many buyers and have different taste of coffee.
3) Yes. Still many new entrants for this industry and have several types of coffee for the exist and new entrants. It is quite good.
4) The example for rivalry in this industry are tea, hot choc and banana milk shake.
5) The substitutes for this industry it could be the ice cream, ice blanded and soup.



Labels: Operation, Strategic Management, USIM
---
Jazakillahu Khairan Kathira ! Do Come Again ;)
---
WRITTEN BY: Fya Pelangi | 0Comments
← Older / ♥ Now Showing ♥ / Newer →